Team History
We are a 6th year FRC team from Orlando, FL. The team is comprise of students from Orlando Science Middle and High Schools. Throughout our time in FIRST we have attended the World Championship 5 times. Our team also participates in the FIRST Tech Challenge (FTC), Mini Urban Challenge and Moonbots. For more information about our FTC team please visit their website here.
Since our inception we adopted a Steampunk theme. Steampunk is defined as a genre of science fiction that typically features steam-powered machinery rather than advanced technology. Think of Jules Vernes and H.G. Wells.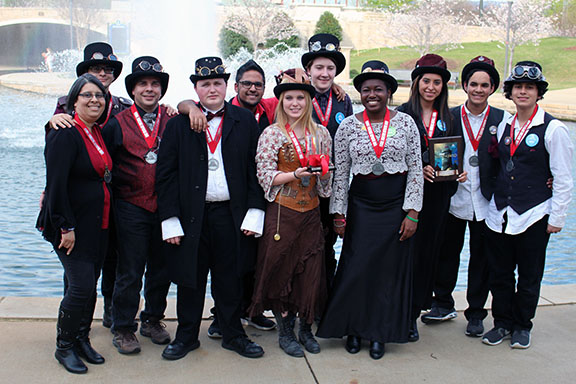 If you are interested in steampunk information or links please go to our resources page.